30,000 Notes
Josh Belperio has 4,434 notes on his iPhone, 3,923 voice memos, 3 drawers full of handwritten notes, and scores of original compositions totalling over 100,000 musical notes. He also has 39 VHS tapes that his Nonna left him. With a virtual string quartet and choir of 16, watch Josh weave a story of finding love, of finding who we can love, and how we can carry with us those who are no longer here.
30,000 Notes was funded by the Adelaide Fringe Artist Fund, the Helpmann Academy and private donors through Pozible.
Josh Belperio | Writer & Performer
Josh Belperio is a composer, performer, writer, conductor, pianist, teacher and humanist. His anthem for queer rights during the Australian Postal Plebiscite, Dear Malcolm Turnbull, received over 200,000 views across social media platforms, and helped raise over $3,000 for QLife – counselling service for LGBTQIA+ Australians. Josh is currently touring his original cabaret show, Scarred For Life, across Australia. Since its sold out premiere season, it was awarded Best Cabaret at the Adelaide Fringe Weekly Awards, and has received multiple five star reviews. Josh is a two-time recipient of the Helpmann regular grant, which has supported him to study cabaret with Michael Griffiths, Amelia Ryan and Rosanne Hosking, and to present his second show, 30,000 Notes. Josh holds a Bachelor's Degree in Composition from the Elder Conservatorium, and during his studies has had his music performed by the Elder Conservatorium Chorale, the Young Voices of Melbourne and the Canberra Youth Orchestra (a performance which he also conducted). He has studied under local composers Graeme Koehne OA and Dr Anne Cawrse, and undergone brief periods of study with interstate composers Paul Stanhope, James Ledger and Iain Grandage. A winner of Artology's Fanfare Competition, Josh has had his music recorded by the Australian Youth Orchestra, for broadcast in the Sydney Opera House foyer. Josh works at Tutti Arts – organisation for young artists with an intellectual disability – where he has collaborated with pop girlband The Sisters of Invention, and with a select group on a new musical. As a musical theatre writer, Josh has been awarded a $10,000 Carclew Project and Development Grant, which funded the first development of a new musical, held in the Dunstan Playhouse, 2016.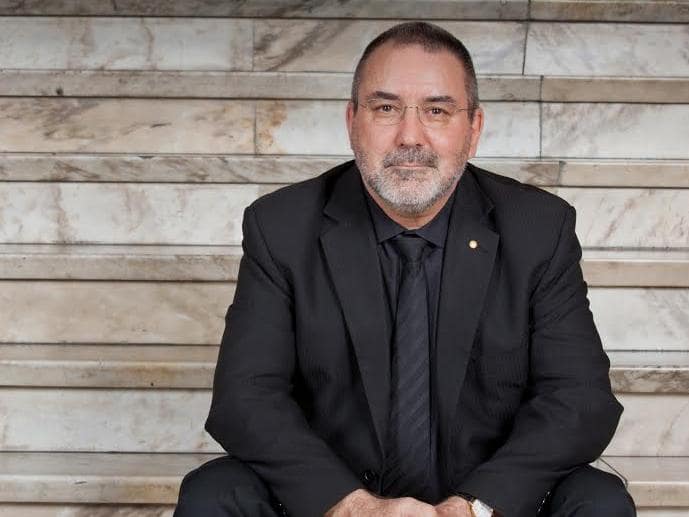 Carl Crossin OAM | Mentor
Carl Crossin OAM is a well known and respected conductor, educator and composer throughout Australia as a choral conductor. A graduate of the Sydney Conservatorium of Music and the University of Adelaide, he also studied choral conducting in the United States and Britain as the recipient of International Study Grants awarded by the Australia Council, the South Australian Government, and the Henry Krips Conducting Scholarship. Carl is Founder/Director of the Adelaide Chamber Singers, the Elder Conservatorium Chorale and the University of Adelaide's chamber choir Adelaide Voices. He is currently on the staff at the university's Elder Conservatorium of Music where he is Director of Choral Music, Head of the Music Studies Program, and Lecturer in Conducting. Carl has toured nationally and internationally with his various choirs on many occasions. He conducted Adelaide Chamber Singers at the 10th Annual Convention of the Association of British Choral Directors in 1996; at the Norwich and Norfolk Festival in 1999; at the inaugural Asia South Pacific Symposium on Choral Music in Singapore in 2001; at the 6th World Symposium on Choral Music in Minneapolis in the USA in 2002; and at the Tokyo International Arts Festival in 2004. Carl also took the National Youth Choir of Australia to New Zealand in 1999 for their first international tour.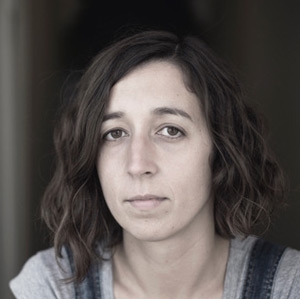 Emily is originally from Wales and has lived in Adelaide since 2010. She has written for stage and radio in Australia and the UK. Her work in Australia includes: Rocket Town (Adelaide Fringe 2011 inSPACE award, toured to Sydney and regional SA), Sepia for RiAus (Adelaide Fringe 2012 Tour Ready award, toured to Melbourne Fringe 2012), The Clock for ActNow and RiAus (schools and communities tour of regional SA), Man in a bag for AC Arts and Polygraph Collective, Impersonal Space with Company AT, an autistic theatre ensemble, and an adaptation of Ben Jonson's Volpone for State Theatre Company of South Australia. Her work in the UK includes: Frank and the Bear, Bite and Boom Boom for BBC Radio 4, Station and Six for Sherman Cymru theatre, and Things beginning with M, a multidisciplinary project about women's journeys through life, for Omidaze Productions (Arcola Theatre London, and tour of Wales). She directed and produced the original production of Rocket Town, produced the 2012 Rocket Town tour (remount directed by Daisy Brown), and produced the original production of Sepia. She has taught playwriting for actors at AC Arts, led writing workshops in schools for Riverland Youth Theatre and worked with Country Arts SA on their Change & Adaptation program with communities and health services. She trained as an actor at the Oxford School of Drama and completed the Writers Programme at the Royal Court Theatre, London. She has a degree in English from Oxford University and a master's in Science and Society from UCL/ Imperial College London. The Child, a work in progress, was part of Homegrown at the 2015 National Play Festival, and was presented in that form in the 2016 Adelaide Fringe by Colourwheel Productions. Her new show Rabbits, developed with Daisy Brown through the Adelaide Festival Centre's inSPACE and STCSA's R&D programs, was presented as the 2017 State Umbrella production.